Casting a different light on selling your soul
NASDA and learning-disabled actors explore what we mean by 'Us' in their take on Faust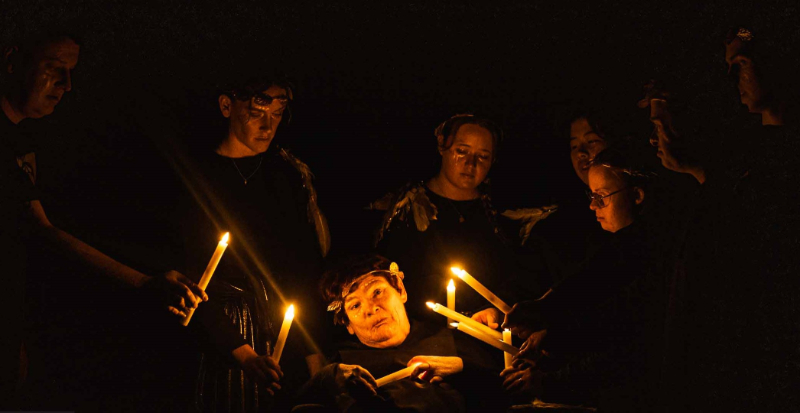 Two shows into a powerful, action-packed and fast-paced season, the cast of Faust.Us are having a blast.
The collaboration between second-year National Academy of Singing and Dramatic Arts (NASDA) musical theatre students and nine learning-disabled artists from A Different Light Theatre Company is thought to be a first for New Zealand.
"This inclusive performance involving degree students hasn't been done before, I believe, and it's been achieved because for 20 years I've been working with Different Light," said Ara |Te Pūkenga academic, tutor and show director Tony McCaffrey.
"It's about learning to work together, be together and care for each other in mutual respect and aroha. It's lovely to see Different Light performers in warm-ups, on stage and backstage with our NASDA students, side by side, collaborating in this way."
Faust.Us very loosely adapts Marlowe's Elizabethan play about selling your soul to the devil to our era of climate emergency.  It also investigates what we mean by 'us' through this unique take, devised by the cast.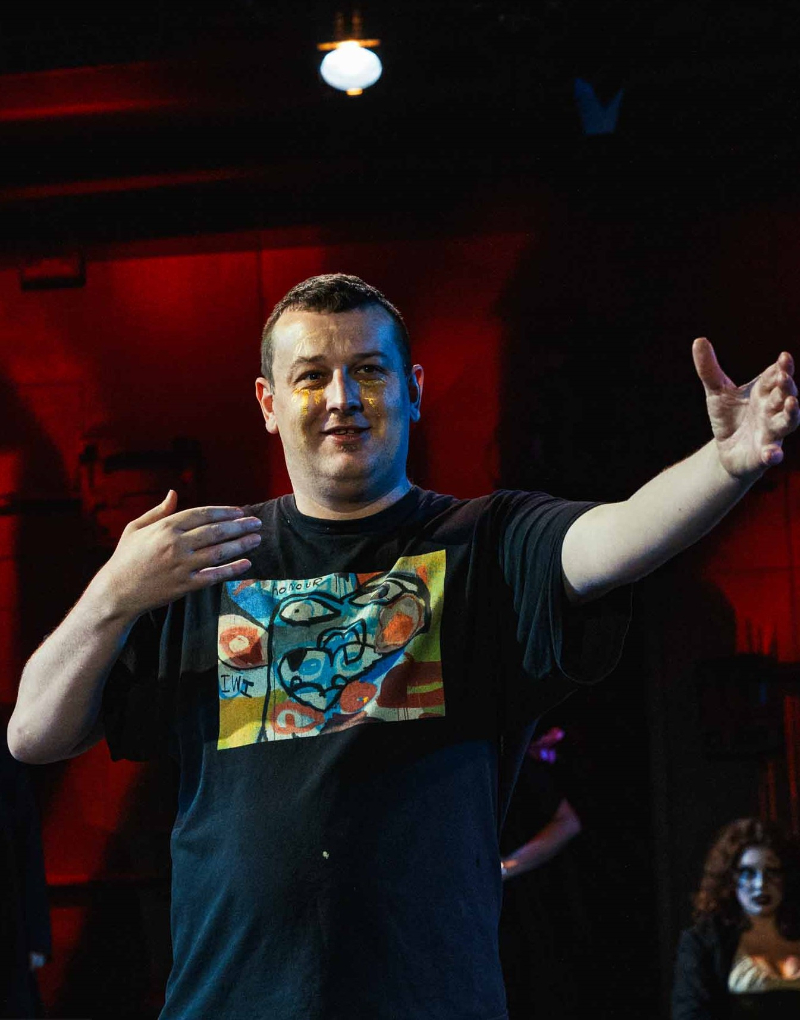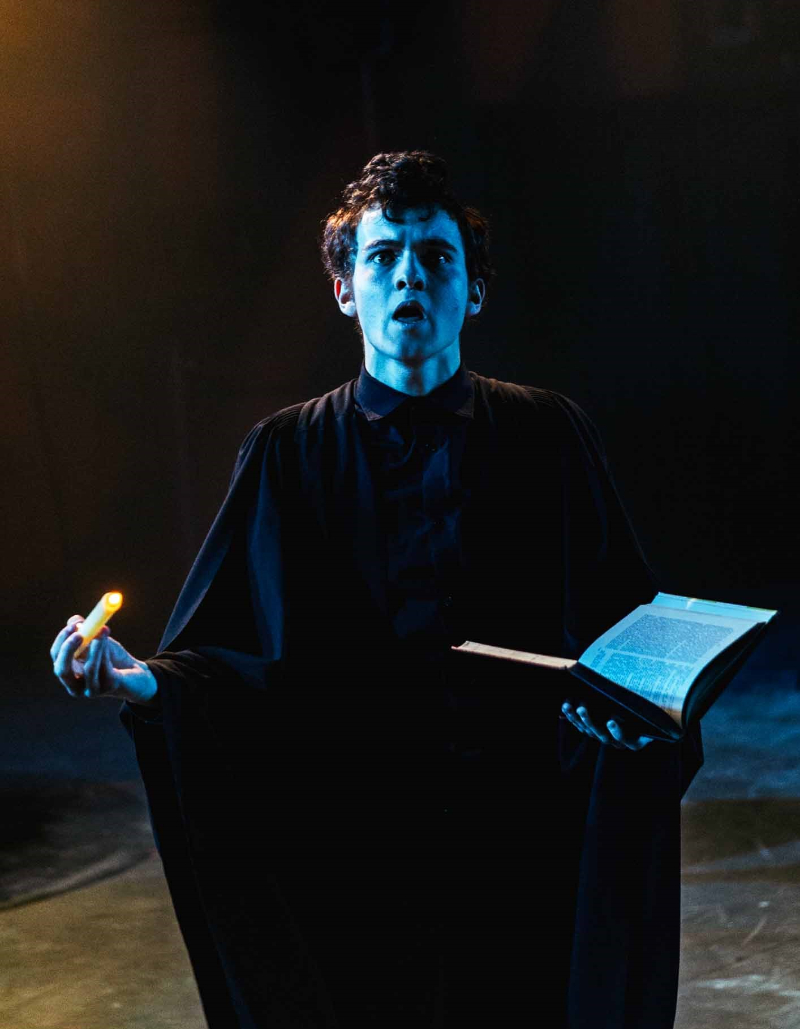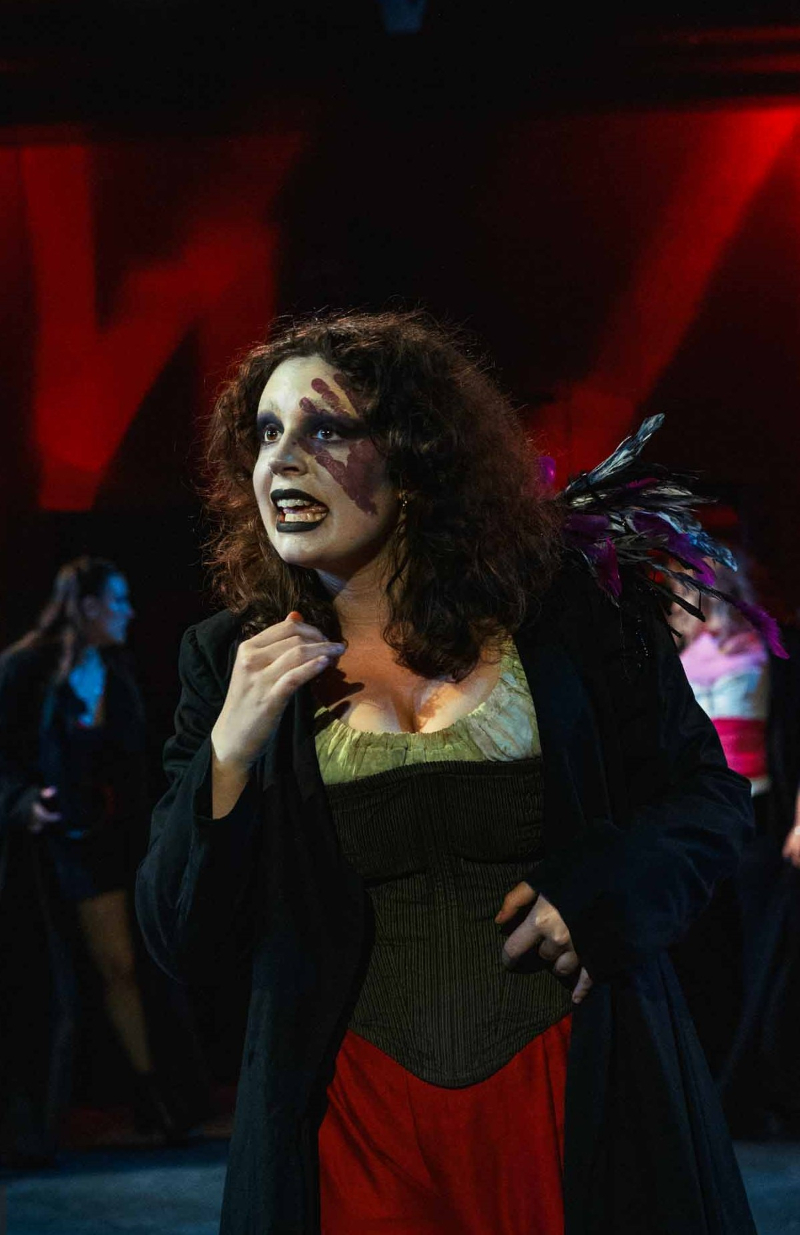 McCaffrey said the simple story of good and evil and the consequences of selling your soul has come together powerfully.
"We do it in an interesting visual way with song, music and dance. We've got a beautiful set, lighting design, and the students and Different Light actors work incredibly well and incredibly hard through the hour-long piece.
"From selling their soul to the devil, through the years of enjoying whatever they want, to the devil coming and claiming their end of the bargain and dragging them into hell – it's got momentum and ends with something uplifting," he said.
It's been a busy year for McCaffrey and A Different Light. In April the research work, Giving and Taking Voice in Learning Disabled Theatre was published by Routledge. While building on an earlier work, Incapacity and Theatricality (Routledge 2019), it was the first time the words and point of view of learning-disabled actors themselves had made it into print in this way.  Several invitations to speak internationally followed its release.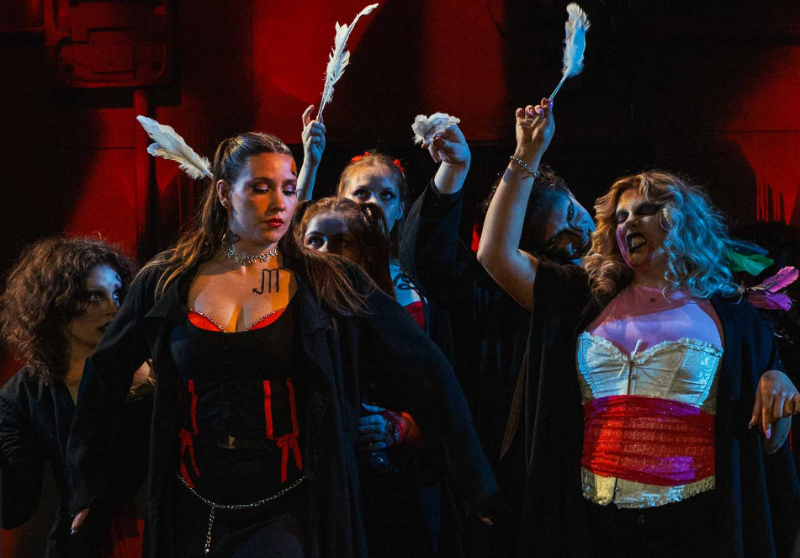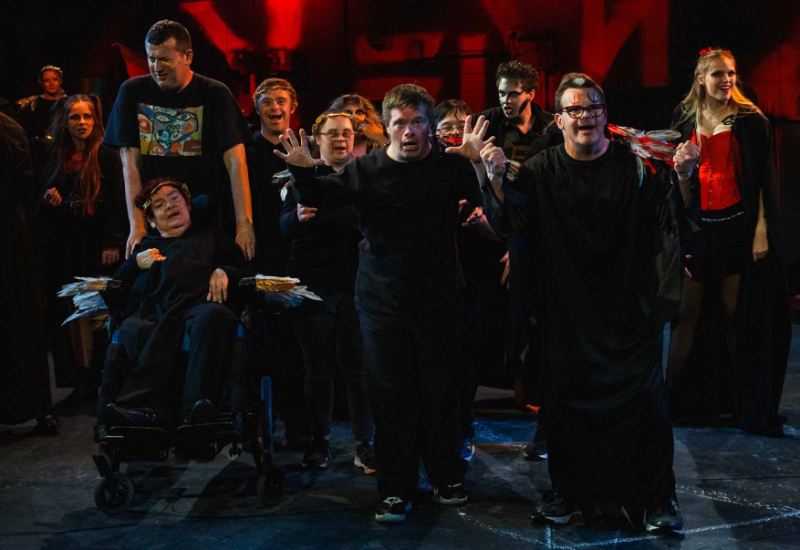 Just days after the season of Faust.Us comes to an end, McCaffrey will represent New Zealand in the field at a symposium on learning-disabled theatre at the invitation of the Greek Ministry of Culture.
"I'll be joined by learning disabled theatre companies from England, Belgium, Greece, Poland and Australia planning a whole series of resources on theatre for people with learning disabilities. We hope to begin planning a festival of learning-disabled theatre in an ancient Greek amphitheatre in Athens," he said.
But first, theatregoers get to enjoy this Faust.Us which McCaffrey notes is "a significant learning opportunity" for the NASDA second-year degree class in many ways. "The way of the future is we are going to need to learn to care for each other - in vulnerability and in our imperfection as humans. Making time for others as we go into a world that's going to be dominated by AI and various disruptive geo-political movements, caring for each other and caring for the planet is about the best thing we can do."
Faust.US is on in the NASDA Theatre at the Ara | Te Pūkenga City campus (Madras Street) from Friday 10 November until Thursday 16 November (excluding Sunday).
Tickets are available through Humanitix NASDA presents Faust.Us | Humanitix