Commercial excellence award made in memory of talented Ara fashion graduate
Family establish Lauren Hemens prize after tragic loss of up and coming designer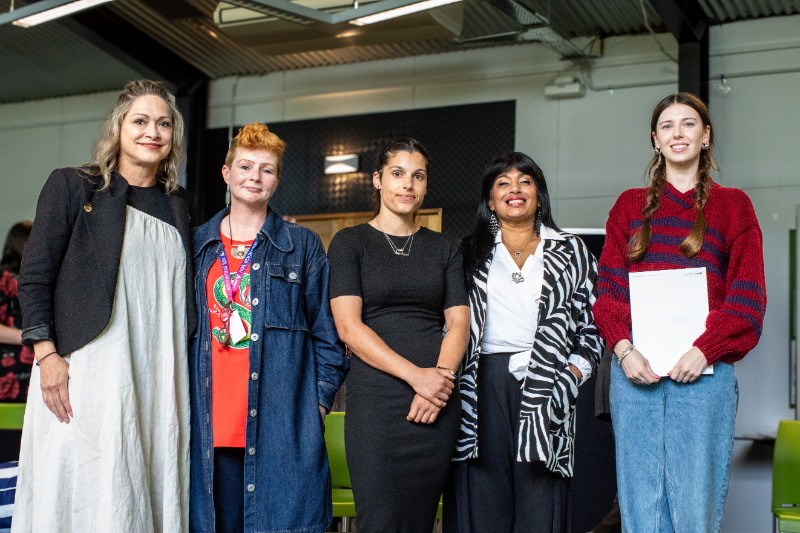 (L-R): Melissa Hanses, Kathryn McCully, Charlie Hemens, Sheena Hemens and inaugural Lauren Hemens award-winner Annabel Sullivan
Lauren Hemens was making her way in the fashion industry even while still studying at Ara | Te Pūkenga.
The exceptional Bachelor of Fashion Technology and Design graduate of 2022 was scouted by fashion house moochi after completing a four-month internship there. She made the call to move to Auckland to work full time for the label while simultaneously completing her degree.
Tragically, Lauren died in an accident in June this year, not long after she'd attended Ara's graduation and just as she was forging ahead in a career she was passionate about and devoted to.

This week, with family members present, her loss was deeply felt, and her huge talent honoured in a special award at the Ara Art and Design Pitch Graduate Exhibition launch. The $3000 annual prize was instigated and funded in Lauren's memory by her father Matt Hemens and step mother Melissa Hanses.
The prize, for the ākonga (student) demonstrating the most commercial potential in their portfolio of work was awarded to graduating student Annabel Sullivan.
Speaking to those gathered, and wearing an original Lauren Hemens design, her mum Sheena expressed thanks to Ara for making the award happen to help keep Lauren's name and memory alive. "That's all as a mother I want," she said, sharing that her daughter was destined for design from an early age.
"Her passion was incredible. Even as a young child she was always cutting clothes up and taking sleeves off one outfit and putting them on another," she said.
Despite that natural affinity, it took Lauren a few years after high school to settle on her degree study at Ara, trying make-up artistry first.
Speaking to the cohort of Fashion Technology and Design, Photography, Visual Communication Design, Applied Visual Arts and Motion Design students at the event, Sheena Hemens emphasised it was okay to take time finding your path.
"When Lauren came into it, she brought complete and utter devotion, dedication and discipline. She really put all her effort into the degree and her career afterwards and she may have been more successful because of that maturity," she said.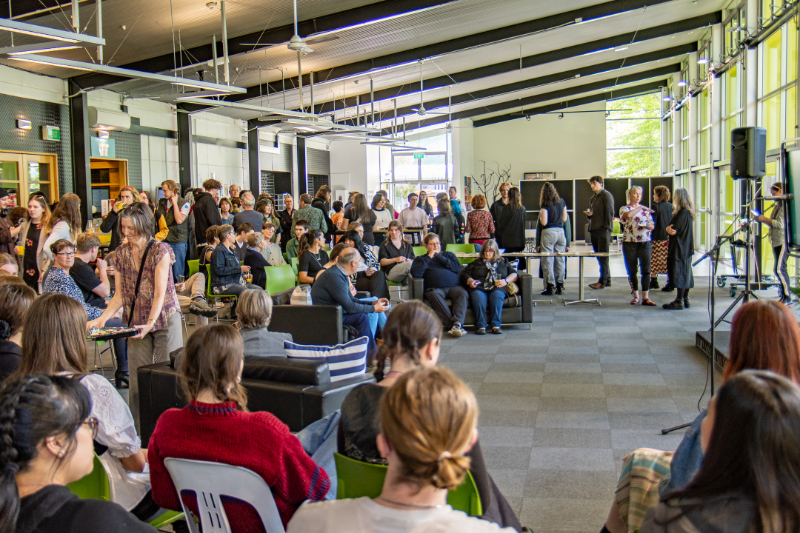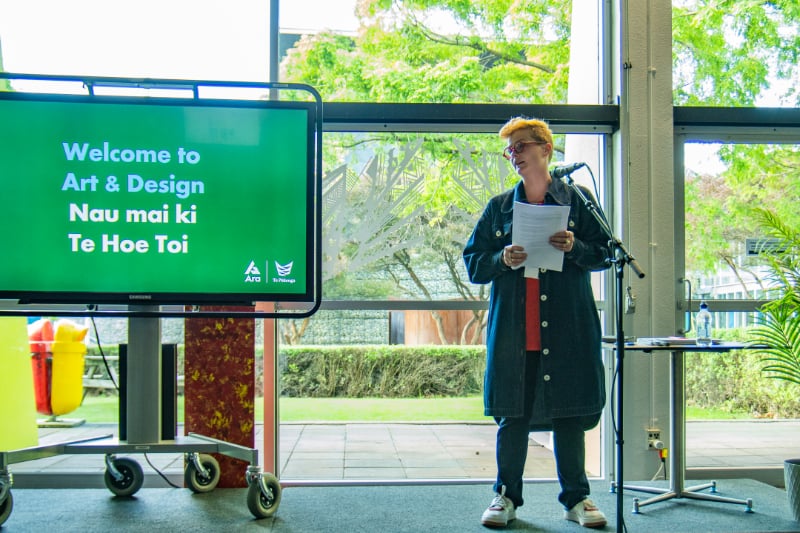 Kathryn McCully, Department of Creative Industries Manager of Art and Design and NZBS said Lauren was known by her tutors for her distinctive design aesthetic, featuring a fusion of playful and quirky elements brought to life through vivid colours and daring prints.
She said the criteria for the award in her name was drafted by her tutors and inspired by her significant skills and talents.
In summary, the criteria states that candidates should demonstrate strong commercial potential and market viability, an understanding of target audience persona, an awareness of current and emerging fashion trends while remaining unique and innovative. They should show a well-developed brand identity and aesthetic throughout their study. Their work should also be easily recognised and remembered, and while creative and practical, it should also strike a balance between artists expression and functionality.
Melissa Hanses said it felt right to do something in perpetuity that honoured what Lauren loved, and to give back. "Put simply, this was her jam, and we are grateful to be able to put this award in the department's hands so you can recognise future designers with the same passion that Lauren had," she said.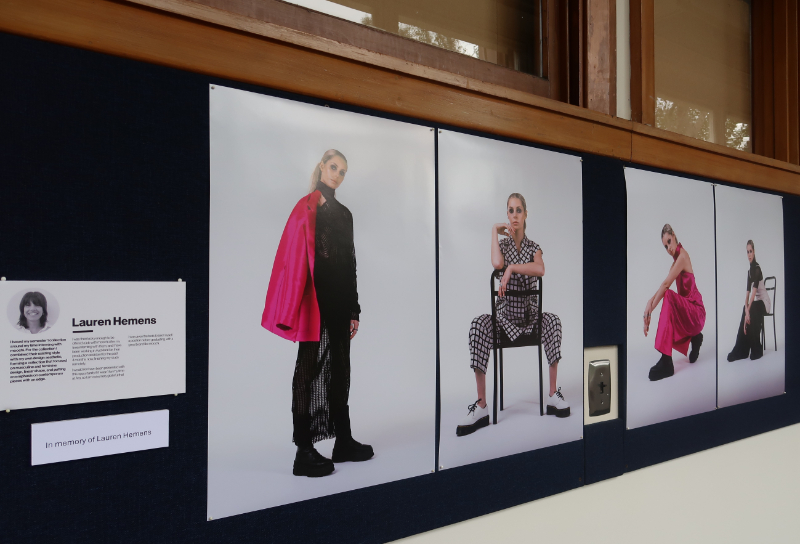 Lauren's first semester collection from 2022
A Lauren Hemens collection is on display alongside the work of this year's Fashion Technology & Design class on Level 2 of Tahatika (C building) between 8am and 4pm weekdays from 7- 16 November.
The work of the graduating Motion Design, Photography and Visual Communication Design classes can be seen in the foyer of Marokura (D building), as well as on Level 3 and Leve 4 of the same building from 8am – 4pm weekdays from the 7-16 November.
Finally, the work of Applied Visual Arts graduates can be viewed in a gallery space on Level 2 of the Boxed Quarter on the corner of Madras and St Asaph streets. Opening hours are 12pm – 2pm and 5pm -7pm weekdays, 11am – 4 pm Saturdays and 11am – 2pm Sundays from 3–12th November.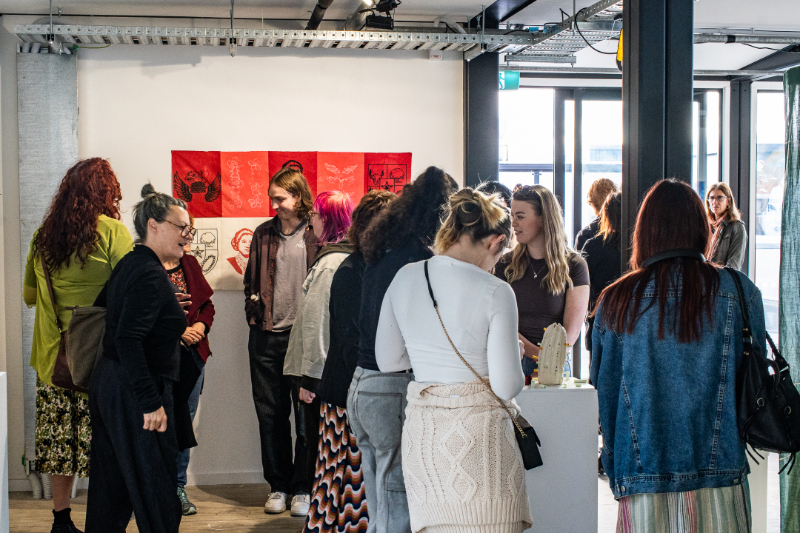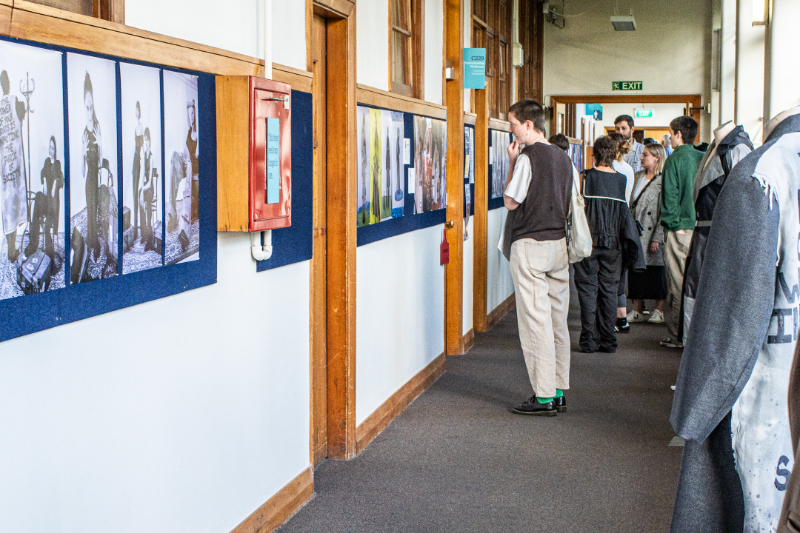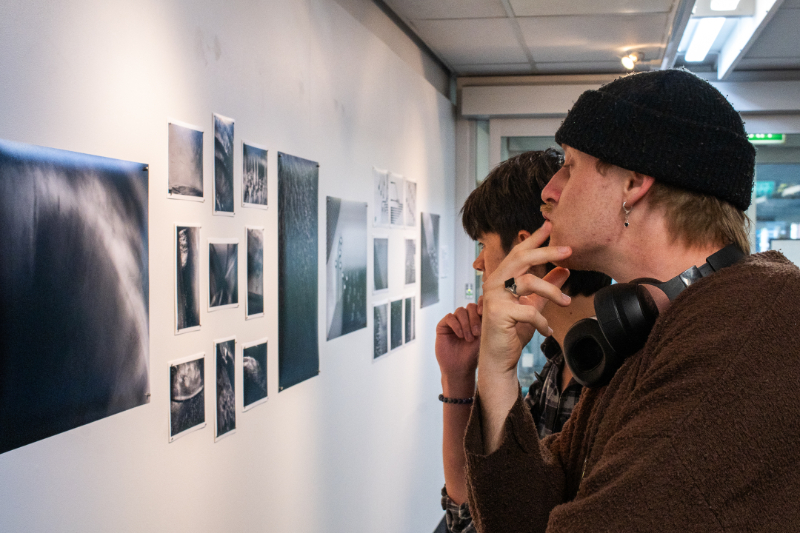 Further awards presented at the Art & Design Pitch Graduate Exhibition Opening:
Ara| Te Pūkenga Acquisitive Award for Excellence in Applied Visual Arts - $1000 from the Noeline McIlroy Bequest and the work selected for this award permanently added to the Ara Art Collection. Paulo Wellman
Ara| Te Pūkenga Excellence Award for Final Project in Applied Visual Arts - $200 cash award from the Noeline McIlroy Bequest. Megan Crammond 
Ara| Te Pūkenga Award for Academic Excellence in Photography - $600 cash award from the Noeline McIlroy Bequest. Owen Spargo
Ara| Te Pūkenga Excellence Award for Final Project in Photography - $300 cash award from the Noeline McIlroy Bequest. Tyson Collins
Ara| Te Pūkenga Excellence Award for Final Project in Photography - $300 cash award from the Noeline McIlroy Bequest. Jamie Price
Ara| Te Pūkenga Award for Academic Excellence in Motion Design - $600 cash award from the Noeline McIlroy Bequest. Georgia Holland
Ara| Te Pūkenga Excellence Award for Final Project in Motion Design - $600 cash award from the Noeline McIlroy Bequest. Anna Huang
Ara| Te Pūkenga Award for Academic Excellence in Visual Communication Design VisCom A - $600 cash award from the Noeline McIlroy Bequest. Maysa Da Silva Lopes
Ara| Te Pūkenga Excellence Award for Final Project in Visual Communication VisCom A –$600 cash award from the Noeline McIlroy Bequest. Maddison Munro
Ara| Te Pūkenga Award for Academic Excellence in Visual Communication Design VisCom B - $600 cash award of from the Noeline McIlroy Bequest. Alberta Hall
Ara| Te Pūkenga Excellence Award for Final Project in Visual Communication VisCom B – $600 cash award of from the Noeline McIlroy Bequest. Ben Krijgsman
Ara| Te Pūkenga Excellence Award for Innovative Fashion Design $1000 a cash award of from the Noeline McIlroy Bequest. Pear Krisnangkura 
Longbeach Holdings Excellence Award in Fashion Sarah Leung
Lauren Hemens Award for Commercial Potential Annabel Sullivan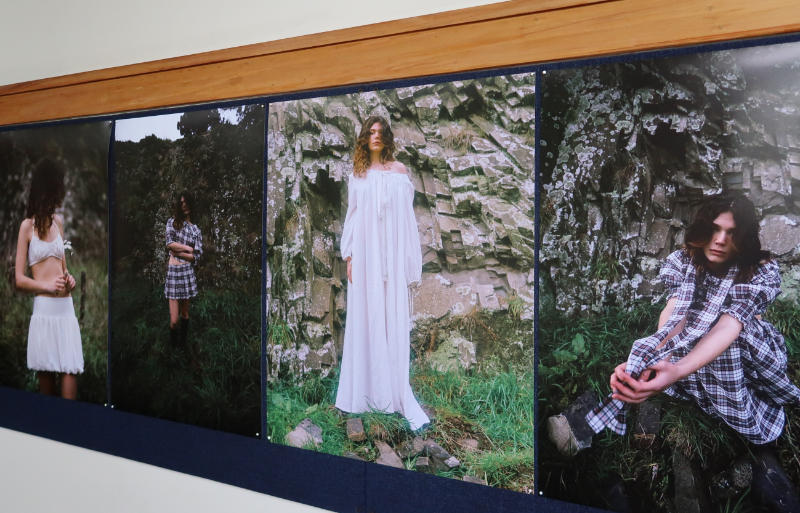 Annabel Sullivan's collection on display at the Fashion Technology & Design end of year exhibition