From student culinary competition winner to head chef
Award-winning chef Anu Kashyap is enormously grateful to her tutors at Ara Institute of Canterbury for setting her up for success in an industry she loves.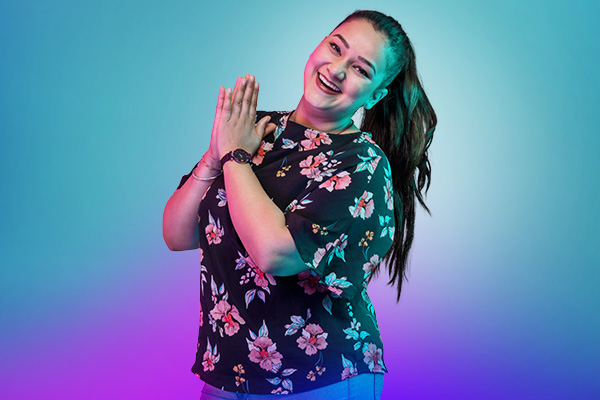 "I want to thank them for believing in me and giving me wonderful opportunities," she says.
One of those opportunities was to compete in New Zealand's prestigious Nestle Toque D'Or competition while she was studying her Diploma in Advanced Cookery. Judged by a panel of top industry figures and scored against strict World Chefs' marking criteria, Toque D'Or has been described as 'a battle of emerging culinary and restaurant service talent'.
Anu and two fellow Ara food and hospitality students underwent four months of rigorous training, under the guidance of their Ara tutors. On competition day, they created and served a three-course meal for the six judges and came away supreme winners, joining the 16 other Ara teams who've won the Toque D'or in its 27-year history.
The team's win underscores Anu's gratitude for the quality of teaching, support and motivation she received at Ara. "The tutors are the best and they have so much experience. My achievements wouldn't have been possible without their help and motivation. Choosing to study at Ara was the best decision."
After she graduated with her diploma in 2019, Anu easily found employment at Jaba Grill and Bar. In 2021 she had her first child. She took seven months maternity leave before returning to Jaba as head chef at its biggest branch at The Palms where she's responsible for all the kitchen operations including costing, budgeting, menu planning and dealing with suppliers
"Becoming a mother was an amazing, life-changing experience," Anu says. "Initially it was hard to return to work but with the support of my husband I'm now working with even more motivation and zeal. I feel very proud to be a mother who can handle a family and a busy kitchen at the same time."
Anu recently became a proud New Zealand citizen. In the future, she hopes to open her own fine dining restaurant. "There are miles to go and so much to do but I'm very positive and optimistic. Good things happen to good, hardworking people."